CLIENT
DEVK is one of the top 20 insurers in Germany. Today around four million customers with over 14 million risks in all lines of business are placing their trust in the company. With more than 1,200 branch offices, DEVK has achieved customer proximity and thus high levels of loyalty.
OBJECTIVE
DEVK wants to get in touch with potential customers and increase the number of touch points with its existing clients. By analysing their driving style, low-risk behaviour in road traffic shall be recognised and rewarded. The collected telematics data are intended to provide the basis for a new car insurance tariff.
IMPLEMENTATION
With the "Fahr clever!" app, users will collect points for distraction-free driving, i.e. not using the phone behind the wheel. Further points are awarded for appropriate speed and a progressive driving style. They can then be redeemed for charitable causes, complimentary products and discounts with partners. DEVK customers with the telematic tariff can connect their smartphone to the Bluetooth car-audio or to a Bluetooth Beacon provided by the insurance. This enables the identification of the insured vehicles trips. Only those are scored for possible rewards and insurance discounts. Non DEVK customers can install a "light" Version and opt-in for more rewards and driver coaching.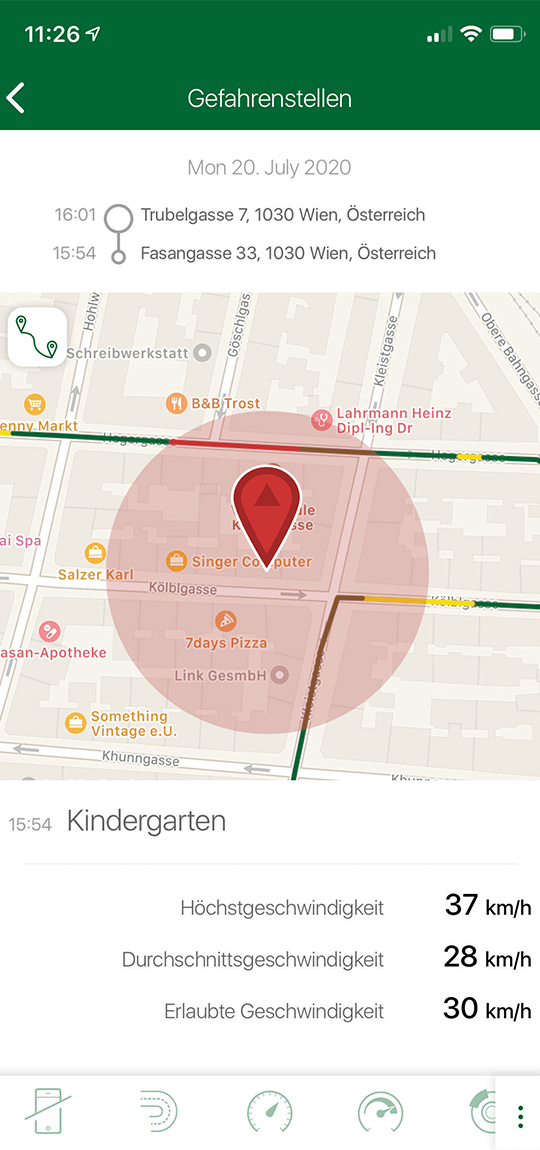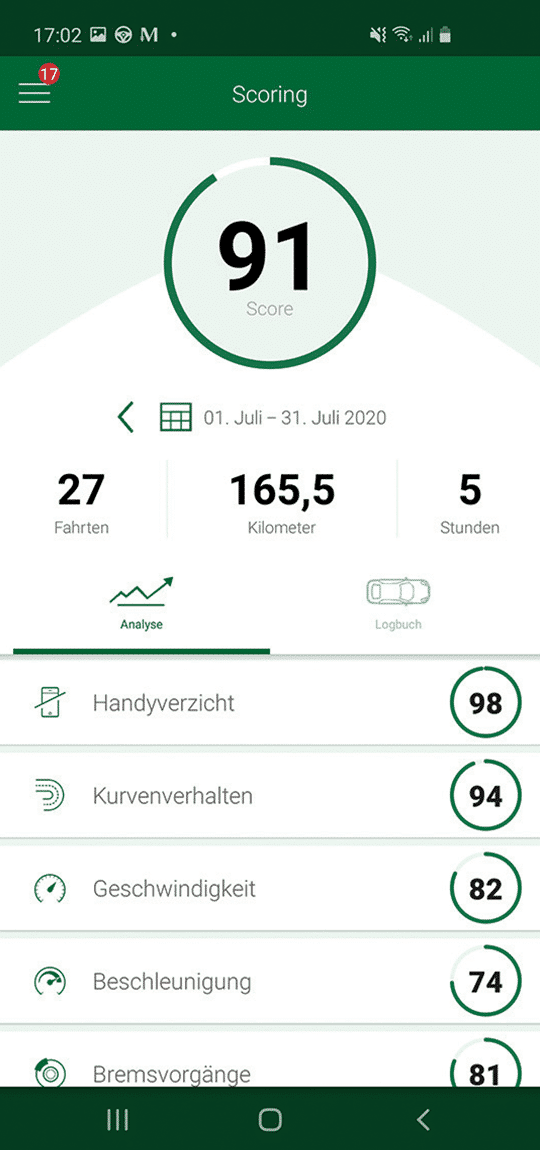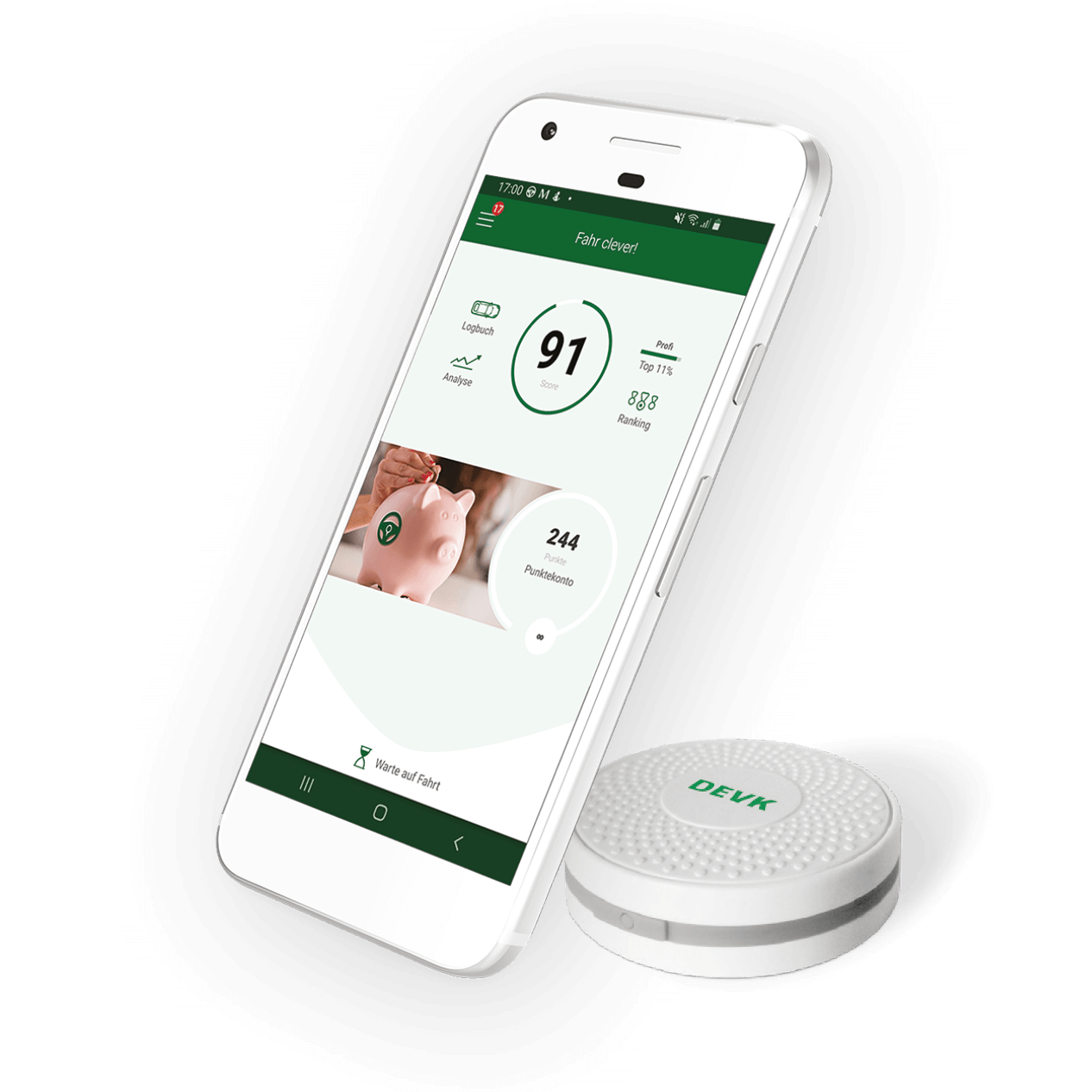 ---
HIGHLIGHTS
Driving-style analytics via smartphone app
Chipolo telematics beacon integration via Bluetooth
Dual-rewards management (users, DEVK customers)
Advanced telematics data analytics
---
DOLPHIN PRODUCTS
Dolphin Mobile SDK
Dolphin UX/UI
Dolphin Reward Program
Dolphin EBI

™
---
CUSTOMER INFORMATION
DEVK Deutsche Eisenbahn Versicherung
Sach- und HUK-Versicherungsverein a.G.
Betriebliche Sozialeinrichtung
der Deutschen Bahn
Riehler Straße 190
50735 Cologne, Germany
www.devk.de